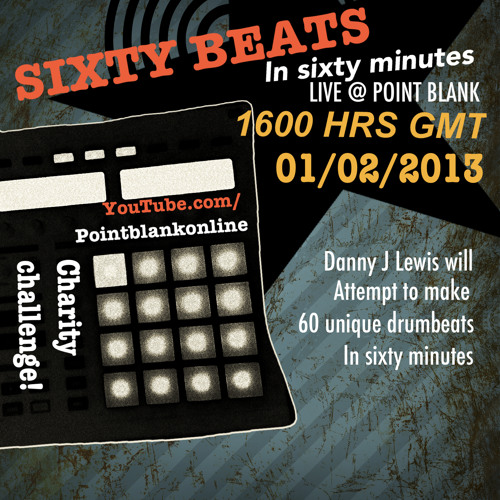 So Danny J Lewis was given the challenge of creating sixty beats in sixty minutes to raise money for Great Ormond Street Hospital, he gave it his all and smashed it. He has currently raised over £1,200.
DONATE
He has even been kind enough to release each loop on Soundcloud for free downloads
HERE
.
Who else thought of loads of little tunes while watching this? Some are a bit naff, but to be fair at that pace and just the mentality of making beat after beat, you are not going to get it right each time. It's good to do like a quick fire session like this when producing as sometimes you have a lot of ideas at one time, and at others you have none, or just get stuck on one piece tearing your hair out.


Think positive. Be happy. x