Follow
@AudioMusicStar
Every now and again along comes an artist that stands out from everything else out there in the same genre. The kind of artist that is so refreshing, vocally distinctive and original in every sense. Angela Lewis Brown is that very artist.
Arguably the most sought after unsigned act at Midem 2009 and with a lot of independent labels in various territories already chasing an album that is simply in a field of its own. Angela is being tipped for big things.
So let's talk about the album, first up the DEBUT single first "Serve Below Zero".
The radio mix has a high budget video that has to be seen to be believed and in a day and age of gun crime, violence, drugs and crime in general. It is refreshing to see a video and hear a track that actually reflects how rewarding life can be, if you actually can be true to yourself and turn your back on the bad things in life. Angela's vocals are as distinctive and original as it gets, as is the lyrical content and the stunning animated video. The video has already won "Best Creative Video" at the Black International Film Festival The single pre its release has already made a huge impact on the dance scene making it to Number 6 on The Music Week Commercial Club Chart and number 7 on the DMC Club Chart. The club remixes come courtesy of the legendary Sleazesisters who have remixed the likes of Christina Aguilera. Angela has already had spot plays on radio 1 (Dave Pearce rating 10/10) radio2,Kiss, Galaxy Network, Smooth FM, Choice FM, 1xtra, MOS radio to name a few of the many.
The album meanwhile features tracks such as "Chase My Dream" with its eclectic side with its looped beat and powerful vocals. "All My Life" gives you a real stylish mid beat flow. And the jaw dropping title track "Peaceful Rivers" is the kind of soulful groove that allows the powerful vocals of Angela Lewis Brown to melt into. The uplifting "Sweet Inspirations" shows more of the stunning originality and versatility of this artist.
Live wise Angela is a powerhouse vocally and she has already appeared at numerous club, concert and festivals in the UK she has appeared at several of the Pride festivals including Blackpool, Birmingham and Leeds to name a few.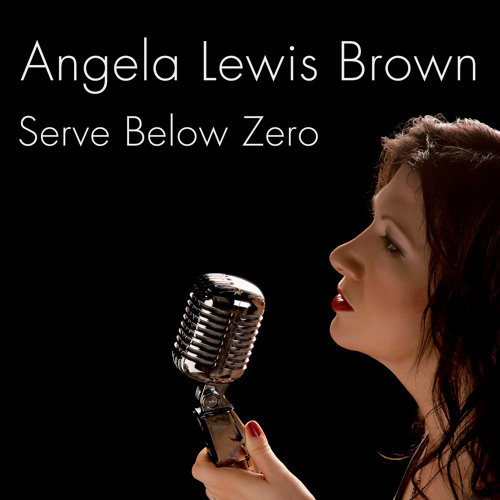 She was headline support to arguably one of the greatest Soul groups ever The Impressions and was the headline act at the Rugby World Club Challenge Trophy this year at Eland Road Leeds in front of a full house and it was relayed on Sky TV.
Whatever you do, don't try and pigeon hole or shackle an album this special let it breathe. This album re-writes all the rules and sets new boundaries and is simply like a breath of fresh air in today's stale market place. Be prepared to open your mind and be as innovative and brave as Angela Lewis Brown has been as an artist. This talented female artist really is going to be one of the finds of 2012.
Think positive. Be happy. x